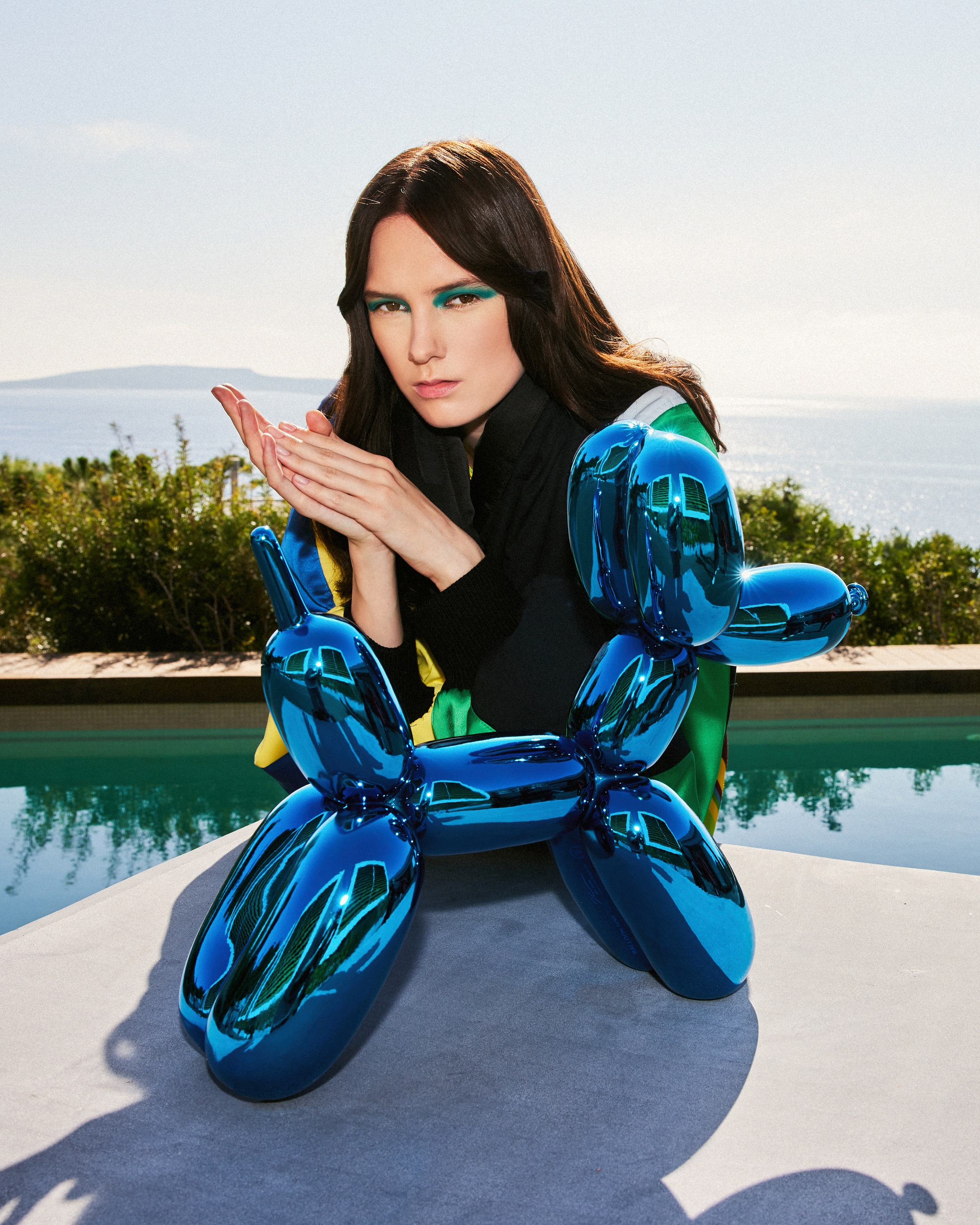 Expanding in Greece with editions by Jeff Koons..
Expanding in Greece with editions by Jeff Koons with the support of LUISA World
"That is what really attracted me to these reflective surfaces, the ability to continue the beholder's share. Art does not happen inside objects. It happens inside the viewer."
— Jeff Koons
It is with great pride that we expand to Greece to present Jeff Koons's limited art editions; the freestanding Balloon Dog (Blue) and the Diamond (Red), to a new audience of Greek art lovers, expats and tourists, ahead of the American artist's exhibition at Hydra Project by DESTE Foundation this upcoming June 2022.

We are delighted to collaborate with the luxury fashion boutique LUISA World at their two locations in Athens; at Kolonaki as well as at Kifisia, until the end of November, where these two limited art editions will be on display for purchase. To celebrate our collaboration we want to share with your an editorial marrying fashion with art.
Set: Balloon Dog (Blue), 2021 and Diamond (Red), 2020, 2020-2021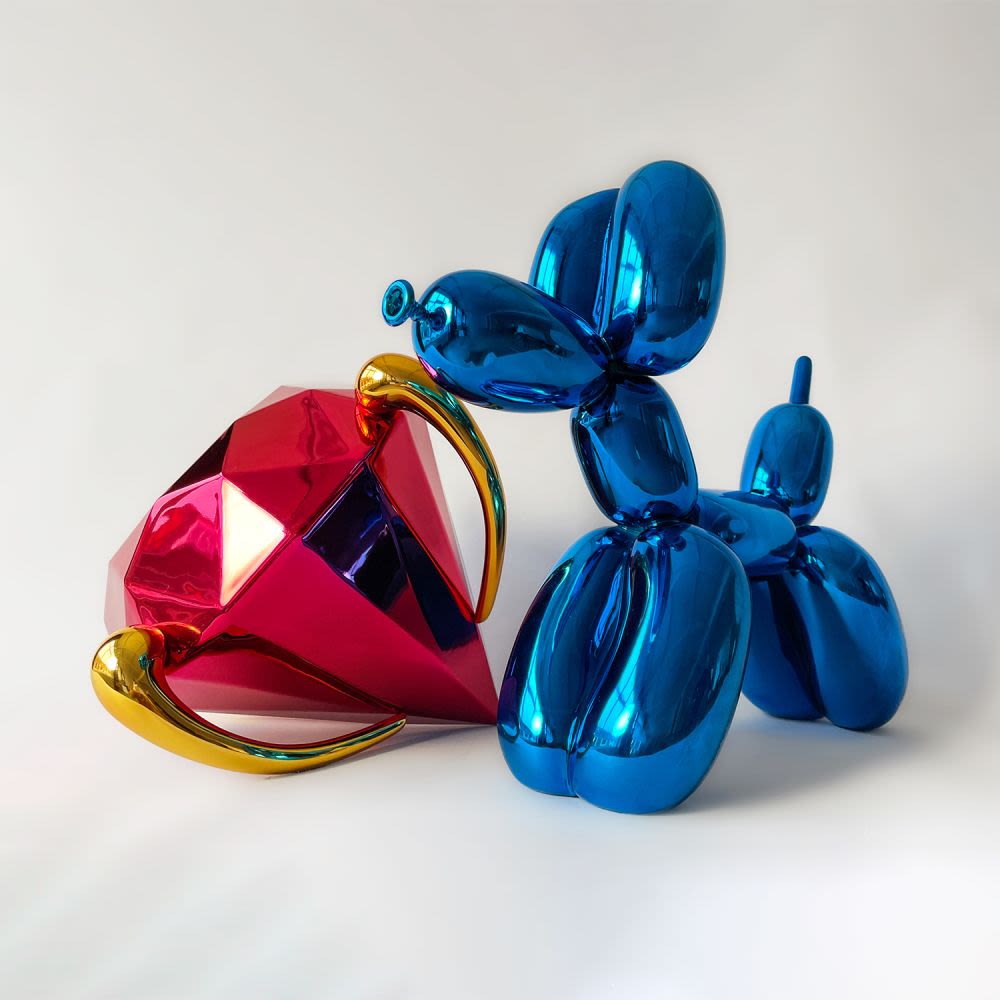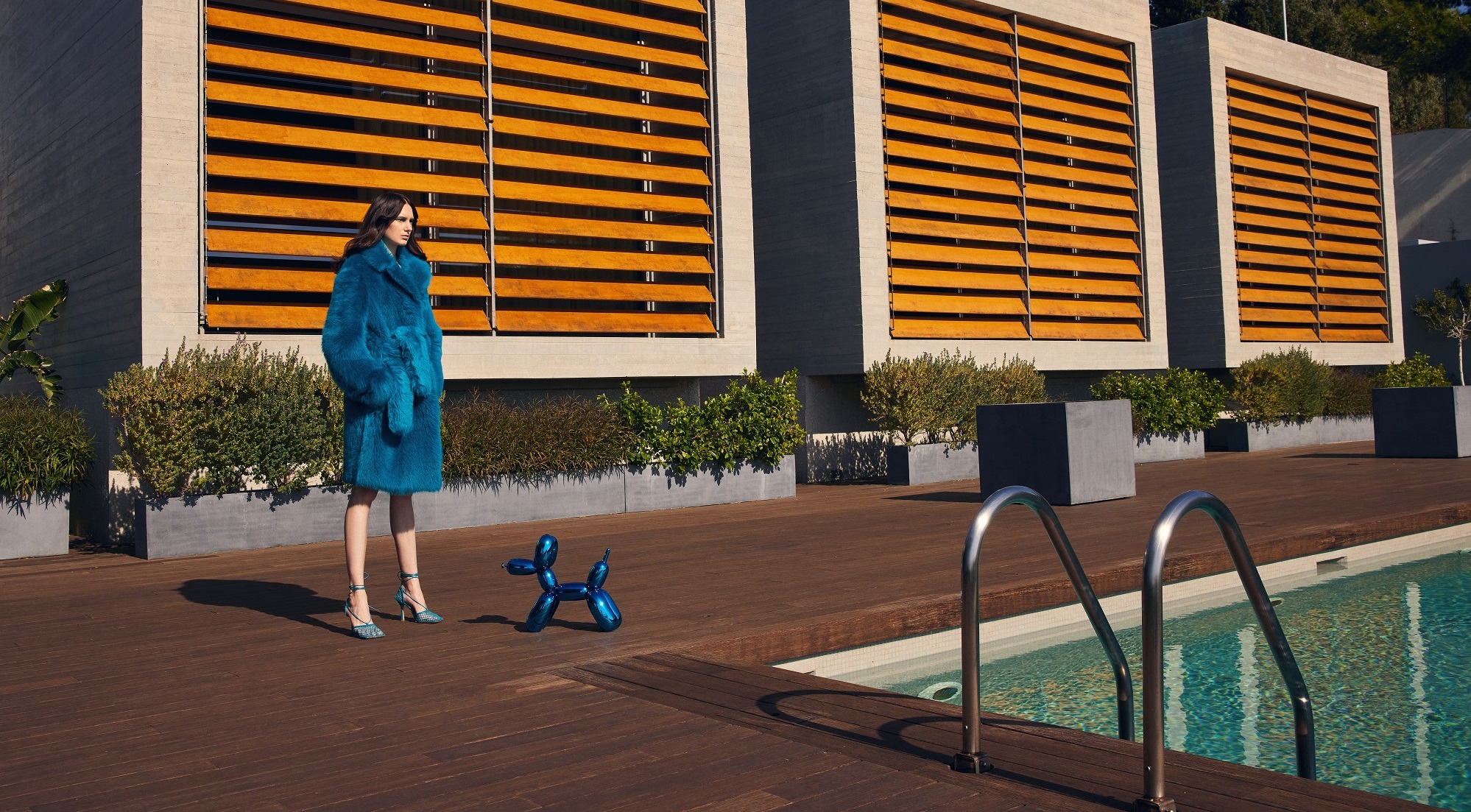 The Greeks believed that diamonds were the tears of gods, and the Romans wrote about Cupid's arrows being diamond-tipped. This is how this precious gemstone became a gesture of love and a social symbol of affluence. Especially since the red diamonds are the rarest and most expensive, they are the most coveted. With this festive Diamond in red colour, Koons offers a reimagined iconography of the gemstone found in nature, which takes billions of years to form.
With this technically challenging edition, Koons stretched the capabilities of the Limoges porcelain practice for this limited edition. Characteristic of his works, they share a deliberate mirroring effect of its environment, and that of the viewer - one cannot see the artwork without seeing oneself, and as the artist has said, "If you don't move nothing happens."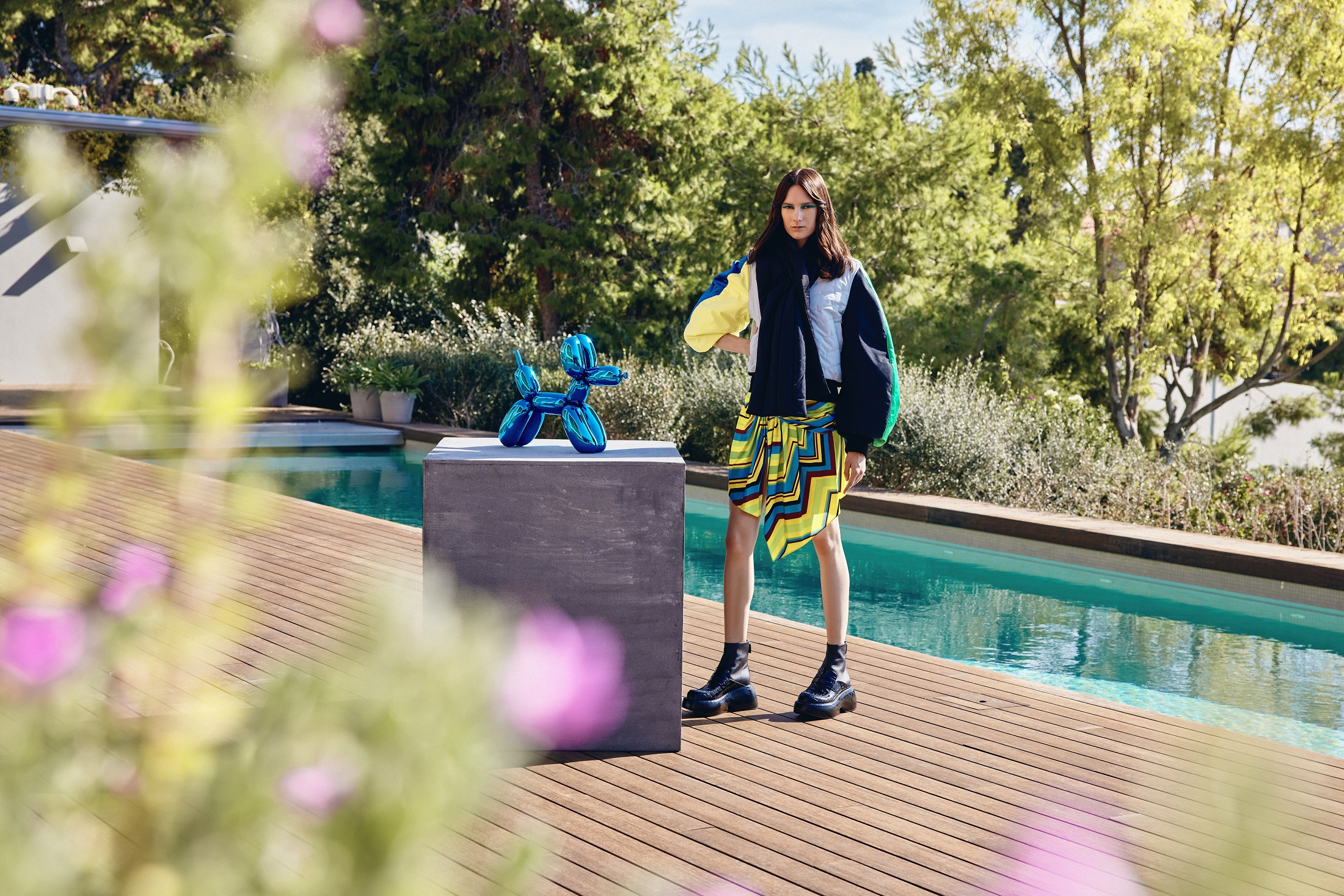 "One of the things that I'm most proud of is making work that lets viewers not feel intimidated by art, but feel that they can emotionally participate in it through their senses and their intellect and be fully engaged."
— Jeff Koons
Both works are part of the American artist's Celebration series, which Koons started in 1994. The series evolved from Koons's desire to recreate the ecstatic experiences in one's life such as birthday parties and festive events, hence the "Balloon Dog (Blue)" that a clown would create at a memorable child's party and the "Diamond (Red)" symbolising an engagement ring.
These two limited art editions are labouriously created out of Limoges porcelain with chromatic coating, which gives them chameleon-like qualities; their reflective surfaces are capable of physically changing with its surroundings and its many-layered meanings make these works conceptually change in the mind of each viewer. Each edition is signed and numbered and the works from this set share the same edition numbers, which makes them a rare and desirable collectible.