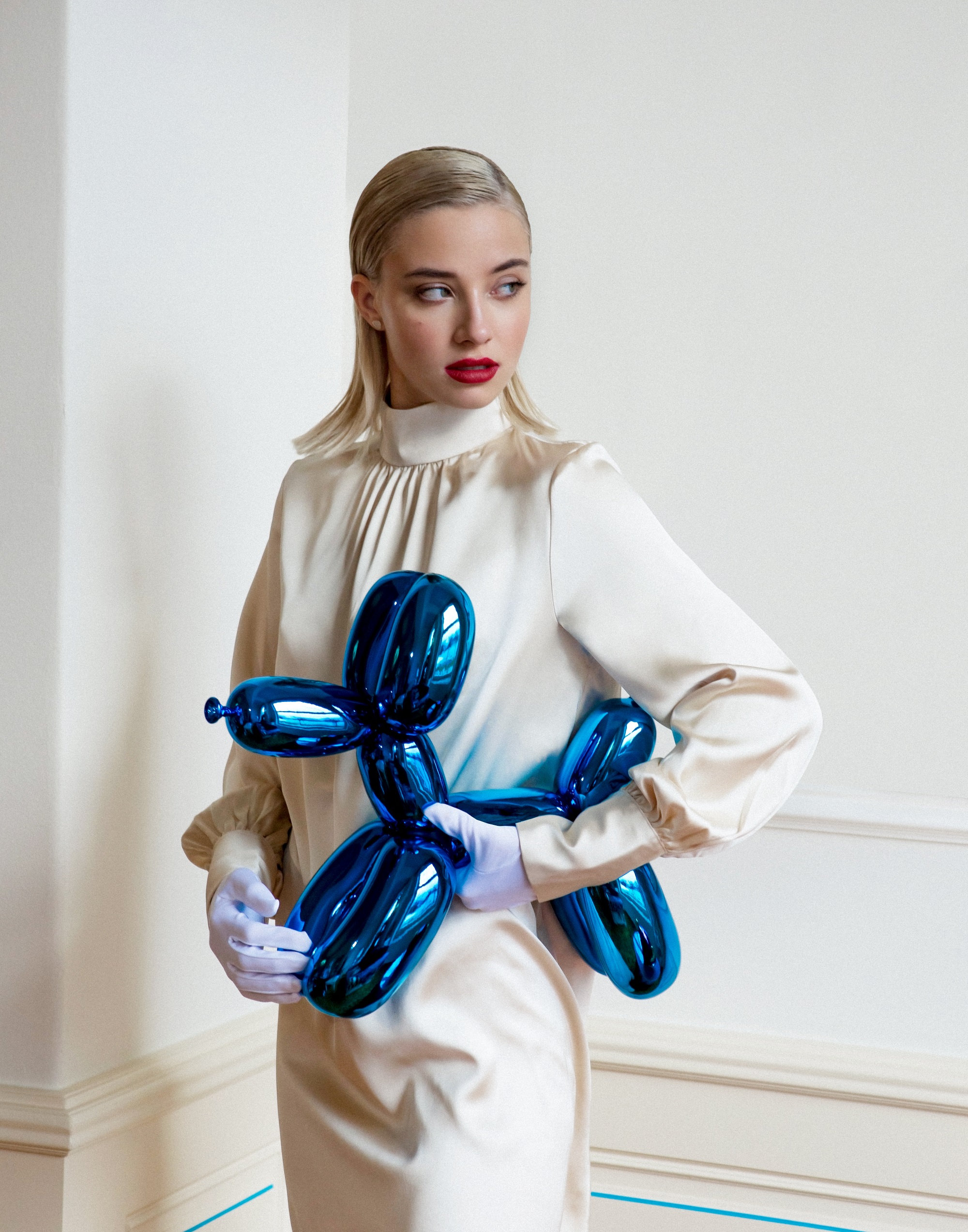 Make It Yours: Balloon Dog (Blue) by Jeff Koons
"I wanted to make something that would be more accessible to people because the stainless pieces weigh two-and-a-half tones, so it's difficult for the average person to have space for them. I wanted to maintain the relevance and the profoundness of the idea and to put it in a form that would communicate its reason for being."
— Jeff Koons
We are delighted to share with you our latest visionary and storytelling editorial celebrating the release of Jeff Koons's limited art edition. Shot by the talented photographer Shkelzen Konxheli, who has recently shot for Elle Germany. We are grateful to The Dressing Room Zug for carefully selecting the clothing for this editorial, as well as to Nina Tatavitto for executing the hair and makeup.
Balloon Dog (Blue), 2021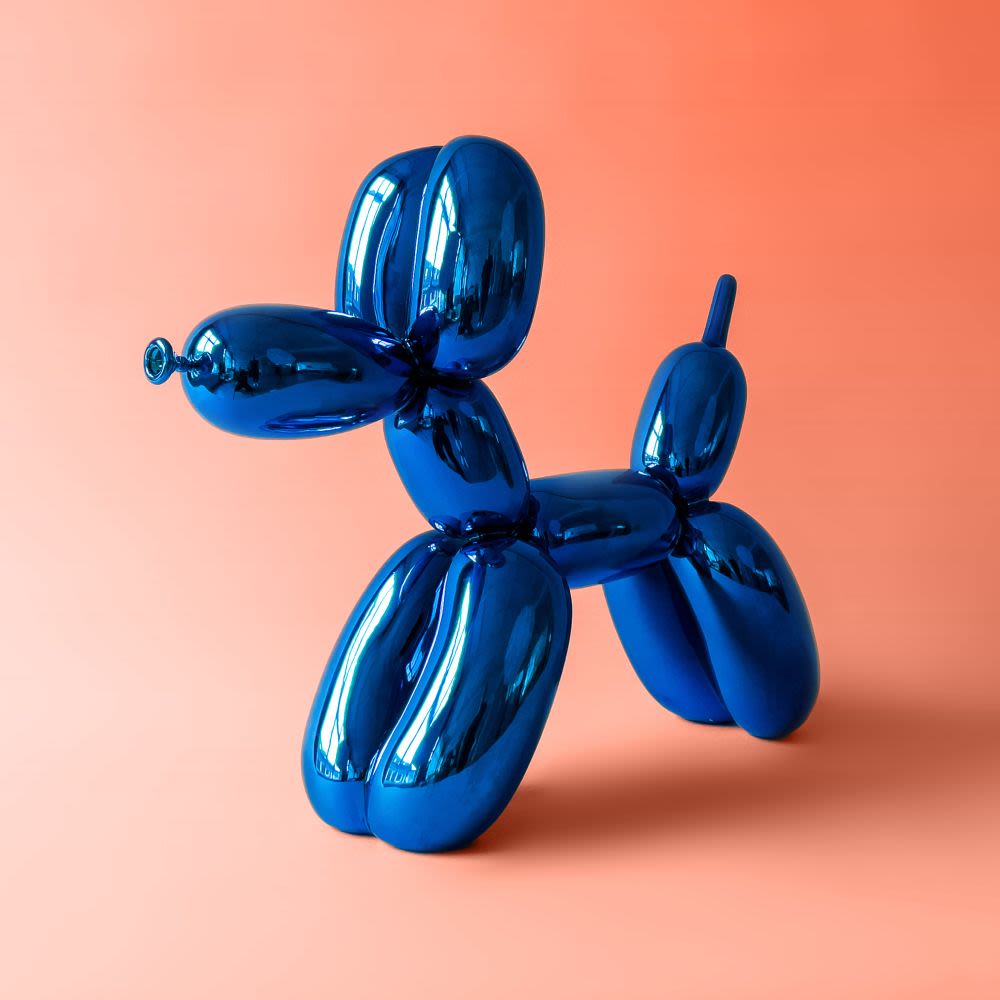 The highly anticipated freestanding Balloon Dog (Blue) is one of the most iconic works of the 21st century and as Jeff Koons himself has called it the "Trojan horse" of the Celebration series. A reproduction of the larger sculpture of the Balloon Dog from the Celebration series, as conceived in five unique colours (beginning with the creation of the Blue, Magenta, Yellow, Orange, and Red) starting production in 1994 and completing them in 2000.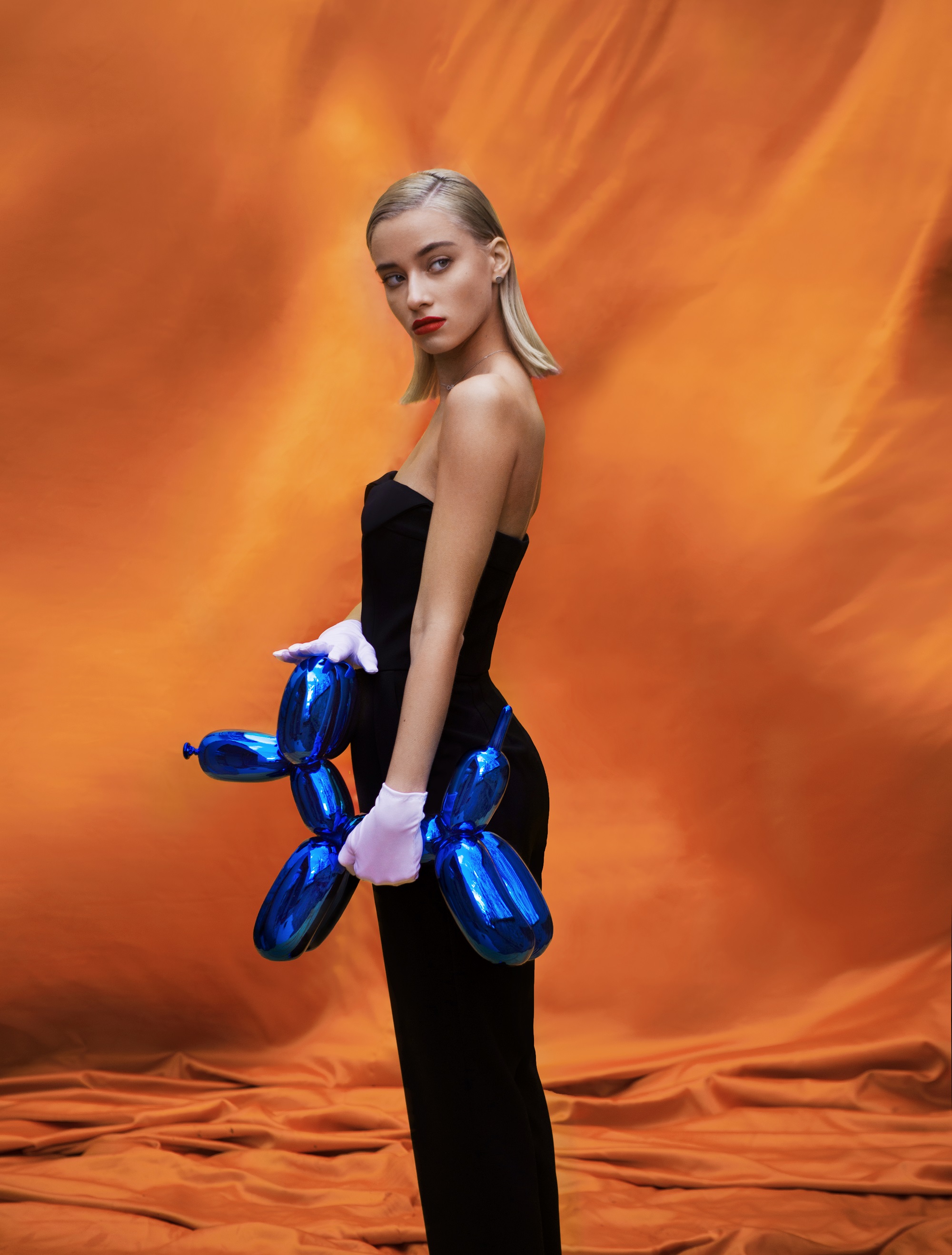 The Balloon Dog (Blue) requires 60 people for the production of each work and it takes a full month to complete one. Its creation combines traditional porcelain decoration techniques with new technologies which are not typically applied to ceramics, this combination allows to achieve the metallic and reflective characteristics.
Each edition is signed on the inside front right leg and the signature is applied on top on the porcelain and fired in the oven.
With this technically challenging edition, Koons stretched the capabilities of the Limoges porcelain practice for this limited edition. Characteristic of his works, they share a deliberate mirroring effect of its environment, and that of the viewer - one cannot see the artwork without seeing oneself, and as the artist has said, "If you don't move nothing happens."

"One of the things that I'm most proud of is making work that lets viewers not feel intimidated by art, but feel that they can emotionally participate in it through their senses and their intellect and be fully engaged."
— Jeff Koons
This work of art has chameleon-like qualities; its reflective surface is capable of physically changing with its surroundings and its many-layered meanings make it conceptually change in the mind of each viewer.
"It ties us to the present moment while at the same time to our ancient past. The exterior is totally reflective. It always reflects its environment, affirming the viewer. When you move the abstraction happens; nothing happens without you; it's all about you. When you leave the room, the art leaves the room with you." —Jeff Koons