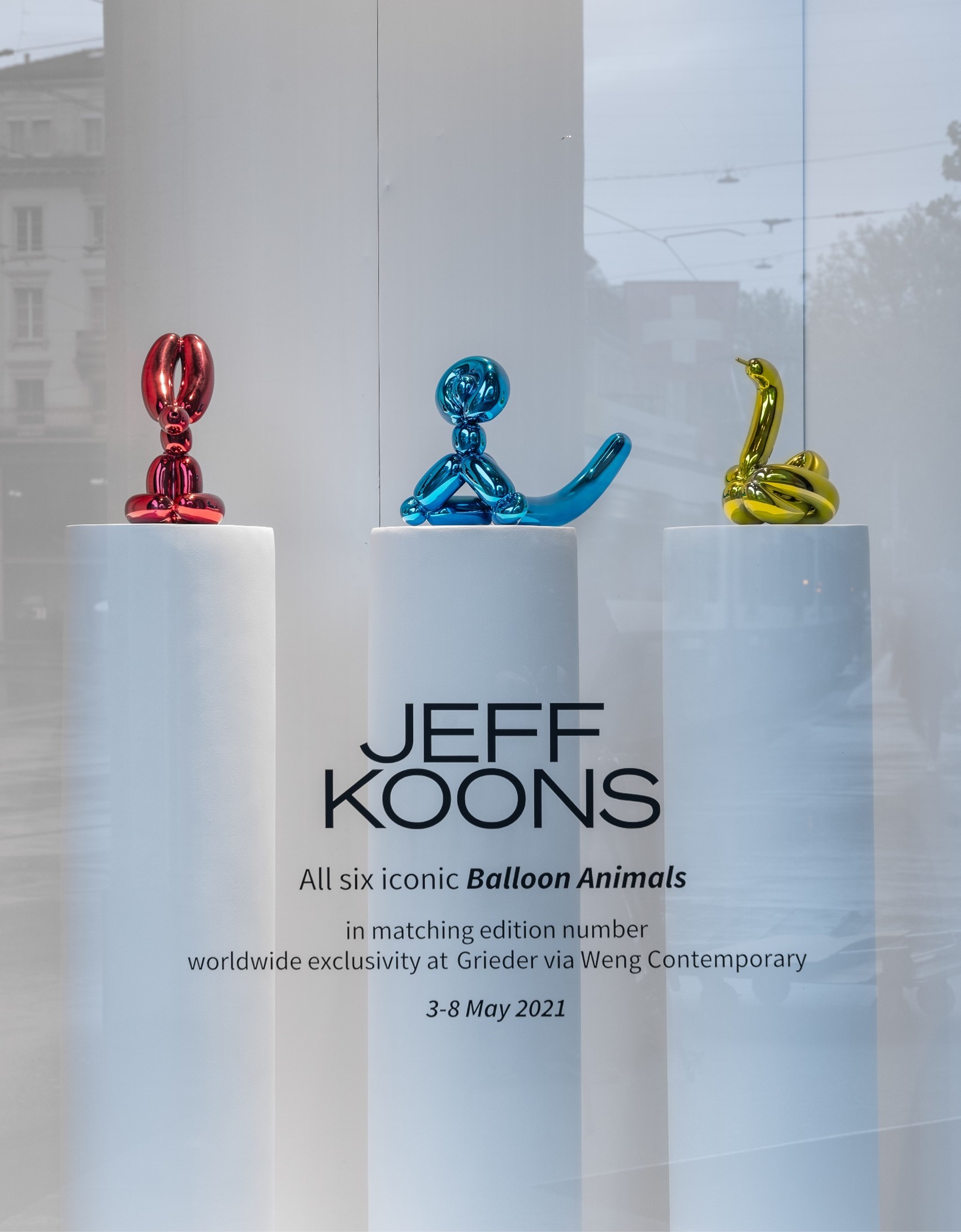 Partnering with Grieder at Bahnhofstrasse in Zurich
"One of the things that I'm most proud of is making work that lets viewers not feel intimidated by art, but feel that they can emotionally participate in it through their senses and their intellect and be fully engaged."
— Jeff Koons
We are delighted to announce that we are collaborating with the historic 130-year-old Swiss department house, Bongénie Grieder Brunschwig & Cie, for the launch of Jeff Koons's newest edition, Diamond (Red) as well as a worldwide exclusive presentation of the Balloon Animals Collector's Set in matching edition numbers (only 40 sets available).
Balloon Animals (Collector´s Set), 2017-2019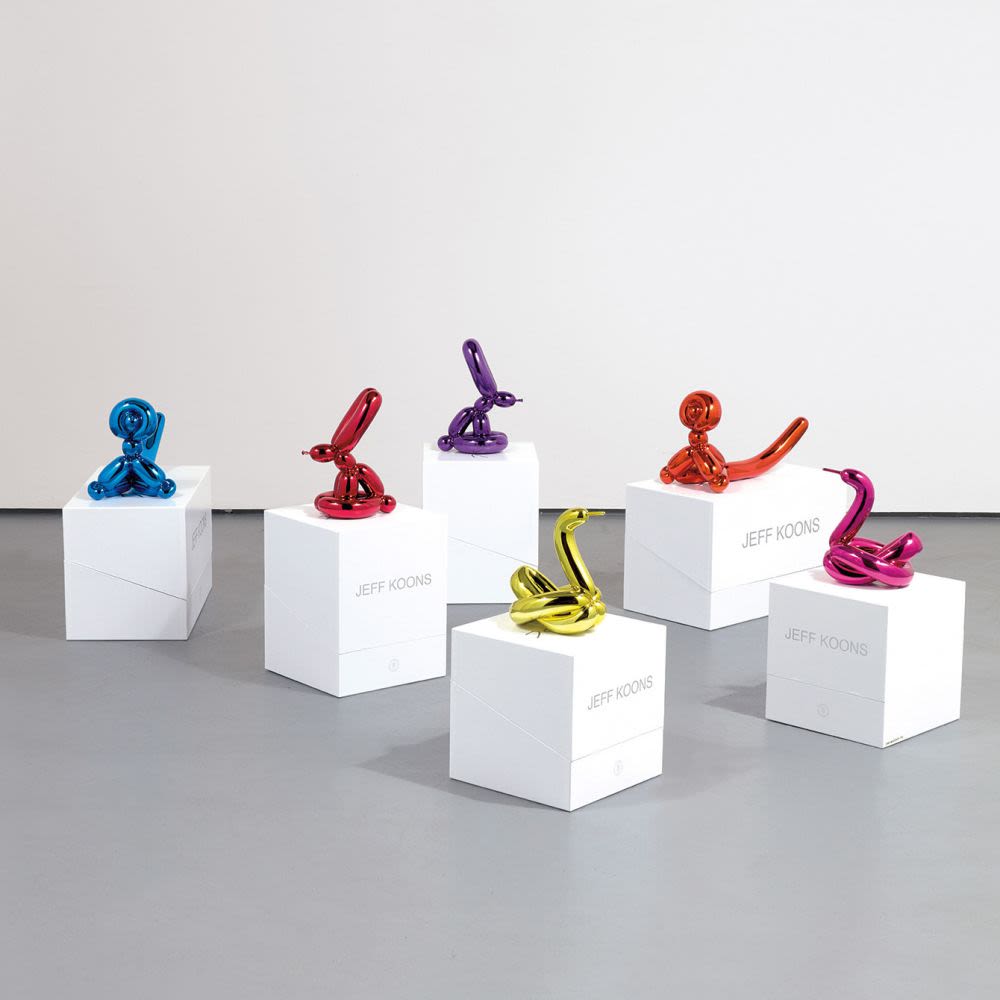 For one week only, starting this Monday, 3rd of May and extended until Saturday, 15th of May, you are able to view and purchase the Limoges porcelain editions in Grieder's most iconic location — at Bahnhofstrasse in Zürich, Switzerland.
To commemorate the exciting launch, we want to share with you a visionary and storytelling editorial, shot by the talented Swiss photographer Shkelzen Konxheli, who has recently shot for Vogue Arabia. Model and actress Zoë Pastelle graced the narrating role reflecting on Jeff Koons's Diamond (Red) limited art-edition. We are grateful to Grieder for carefully selecting the clothing for this editorial, as well as to Nina Tatavitto for executing the hair and makeup.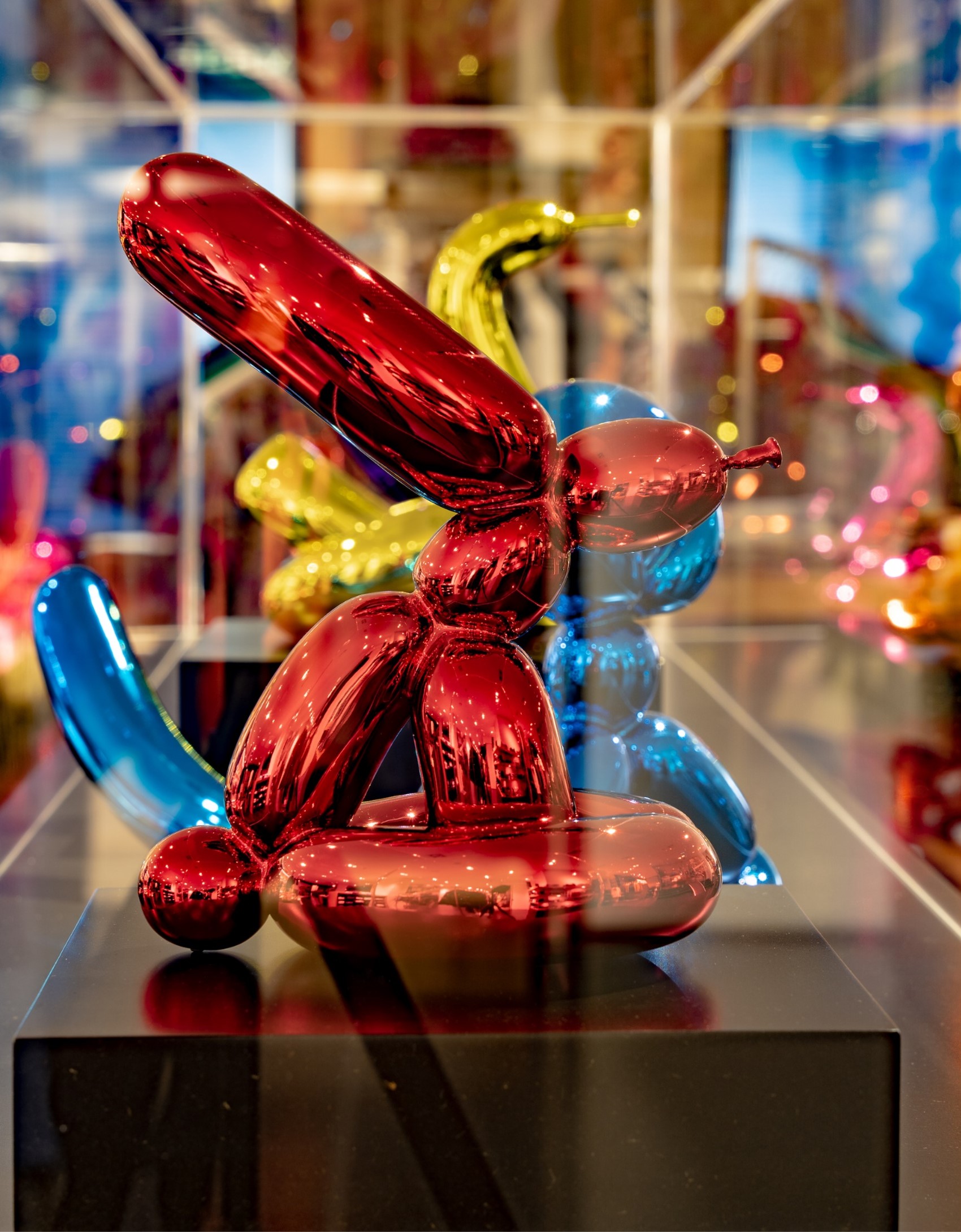 The limited-edition, now in a matching edition number - only 40 editions created, touches on various important subjects of the history of art; such as the biblical creation, our anti-aging obsession, the memento mori, cheating death, as well as through its materiality; porcelain with chromatic coating.
These artworks by Jeff Koons, reference his iconic and monumental sculptures from his highly acclaimed Celebration series that evolved from his desire to recreate the ecstatic experiences of a child's enjoyment of the world through universal signifies of birthday parties and festivities.
Koons democratizes porcelain, a material once used exclusively for kings, to the masses, and the reflection of the Balloon Animals adds elements of the Greek myth of Narcissus - "if you don´t move, nothing happens", as Koons has said. The six artwork figures presented as a set have been very successful and performed very well in the auction market.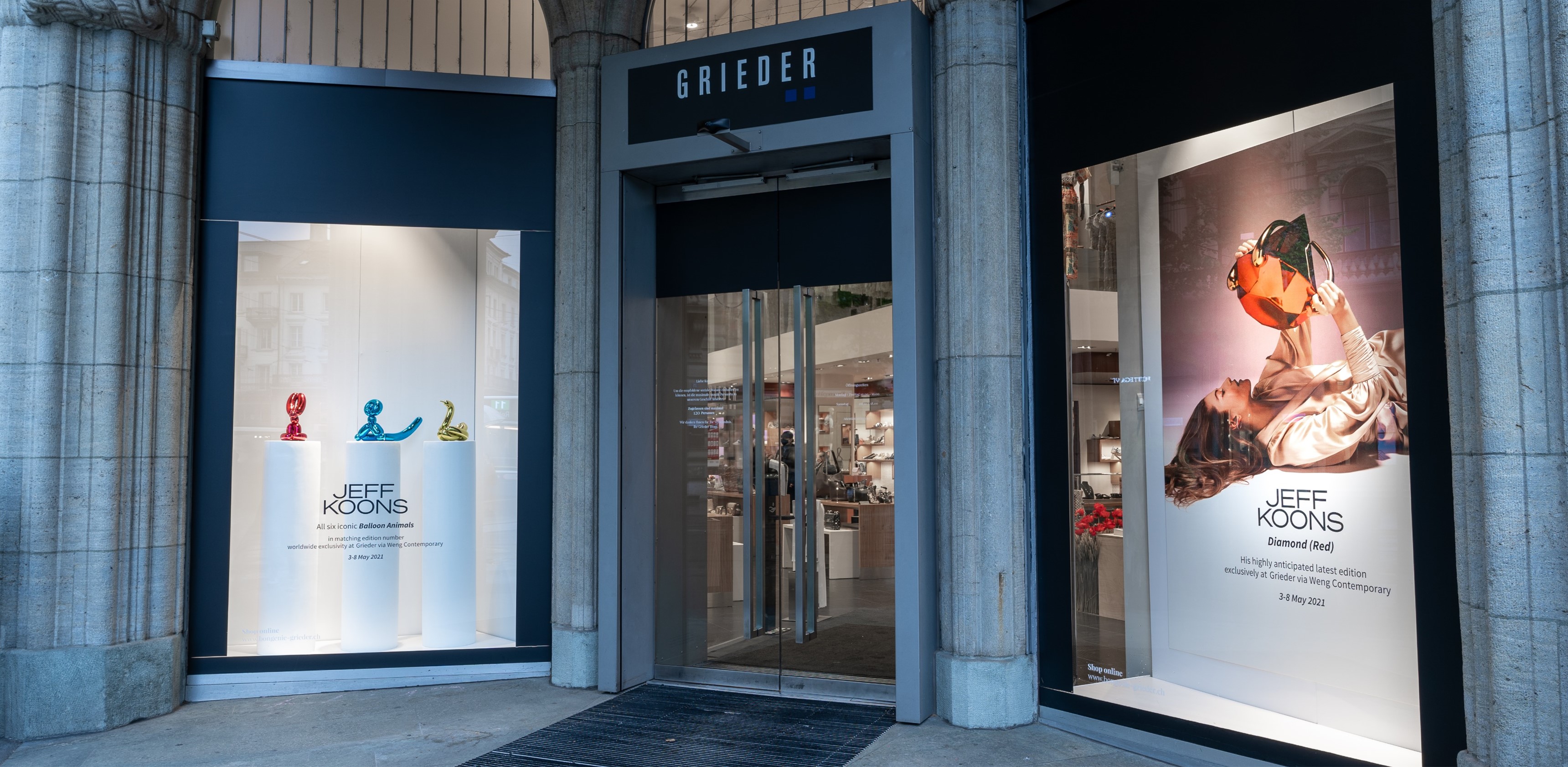 "It is about celebration and childhood and color and simplicity – but it's also a Trojan horse. It's a Trojan horse to the whole body of artwork."
— Jeff Koons
We were also delighted to present exclusively at Grieder the latest edition, which is the Diamond (Red). Koons first started working with the image of the Diamond in 1994 as part of his Celebration series. Thereafter, the Diamond became a vehicle for Koons to communicate and reflect upon the mass-made consumer products that are created for festivities.
The American artist stated: "I don´t care about money. I´m interested in people, human desire, and aspiration." This is why it is presented in the company of four gleaming golden settings at its corners, embracing the gemstone from every angle to keep it safe and in place, as a warm motherly figure.
With this technically challenging edition, Koons stretched the capabilities of the Limoges porcelain practice for this limited edition. Characteristic of his works, they share a deliberate mirroring effect of its environment, and that of the viewer - one cannot see the artwork without seeing oneself and as the artist has said, "If you don't move nothing happens."