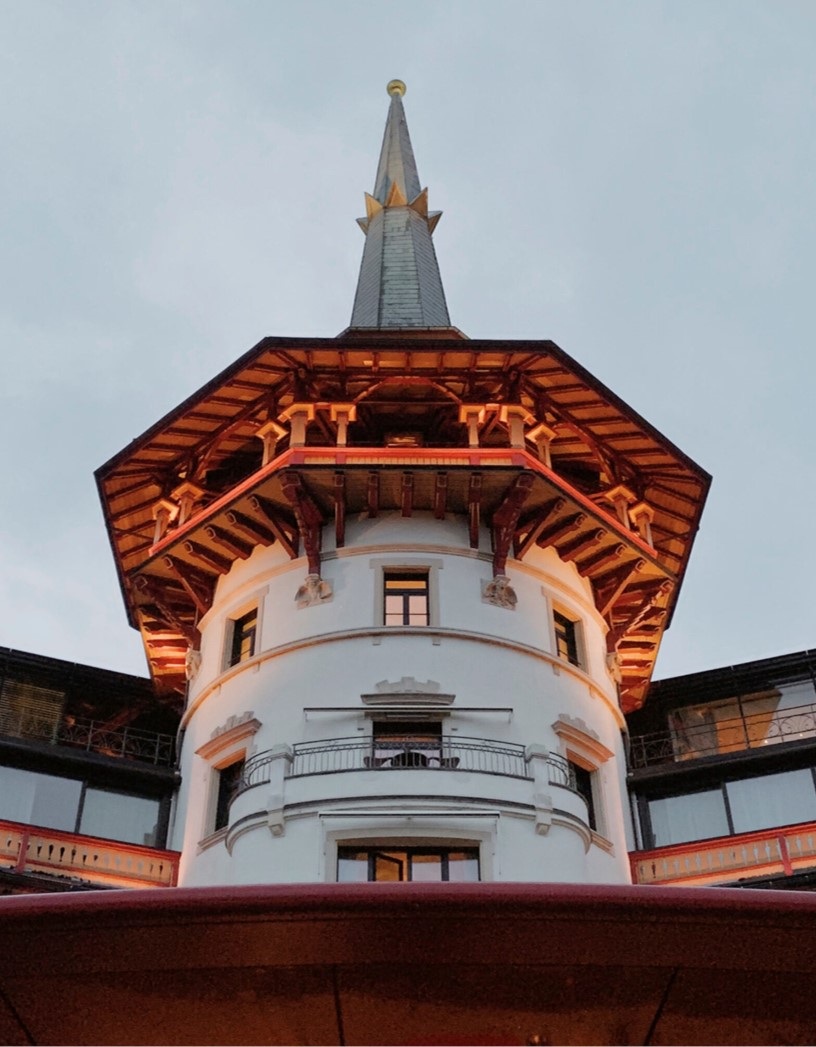 Partnering with the Dolder Grand
"The Balloon Animals work as a symbol of optimism, they remain fully inflated. Fully optimistic pieces, completely full of life's energy, full of oxygen. This embrace of breathing, and energy of life. I love the way the light plays off of it, dealing with ideas of transcendence and aspects of spirituality and the power of light. The origins of human history comes into play when we see light reflected."
— Jeff Koons
It is with great delight that we announce our partnership with the Dolder Grand in Zurich, Switzerland. The historic, 122-year-old award-winning hotel, is not only an epitome of hospitality, but its clear orientation towards art and architecture is what guided us towards this unique opportunity to partner.
Balloon Animals, Set II in matching edition numbers, 2019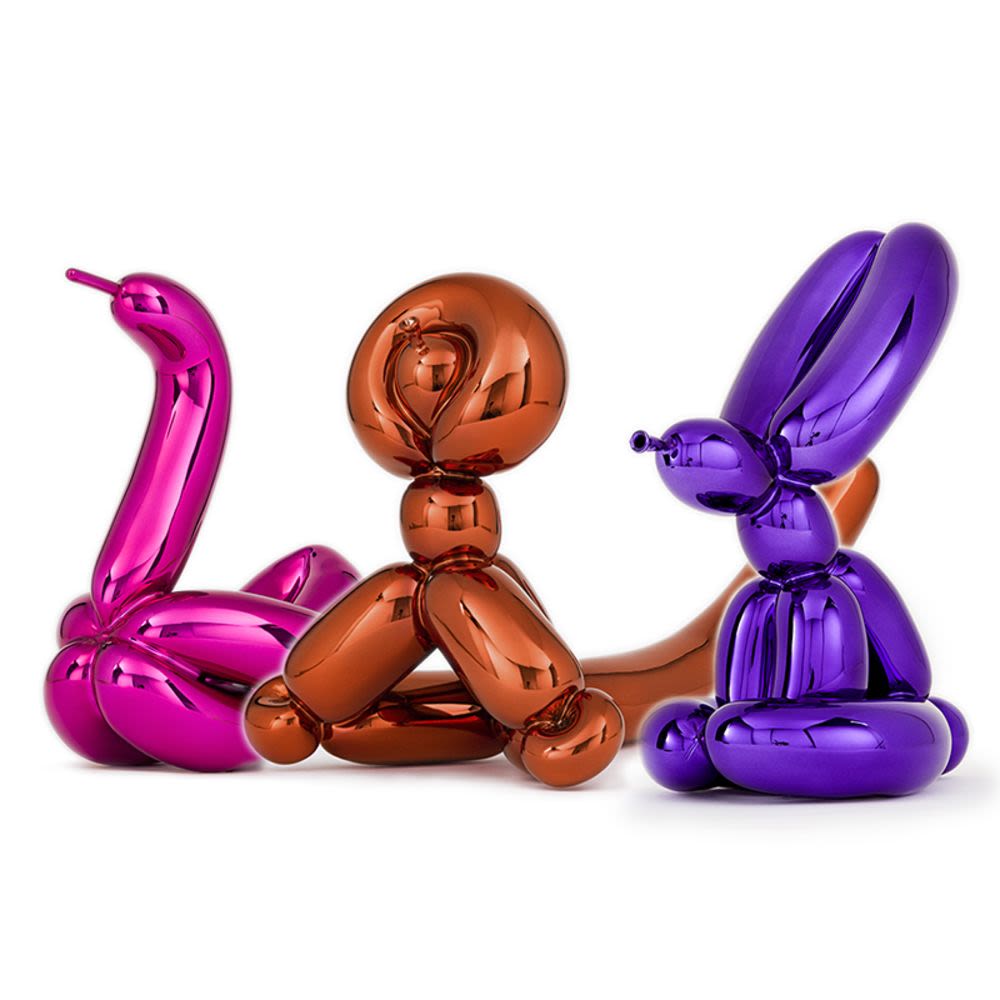 In the company of Takashi Murakami, Marc Quinn, and Andy Warhol, among many other important and leading artists, you can now view our showcase display with the iconic and festive Balloon Animals by Jeff Koons, while enjoying your sweet escape at the top of Zurich.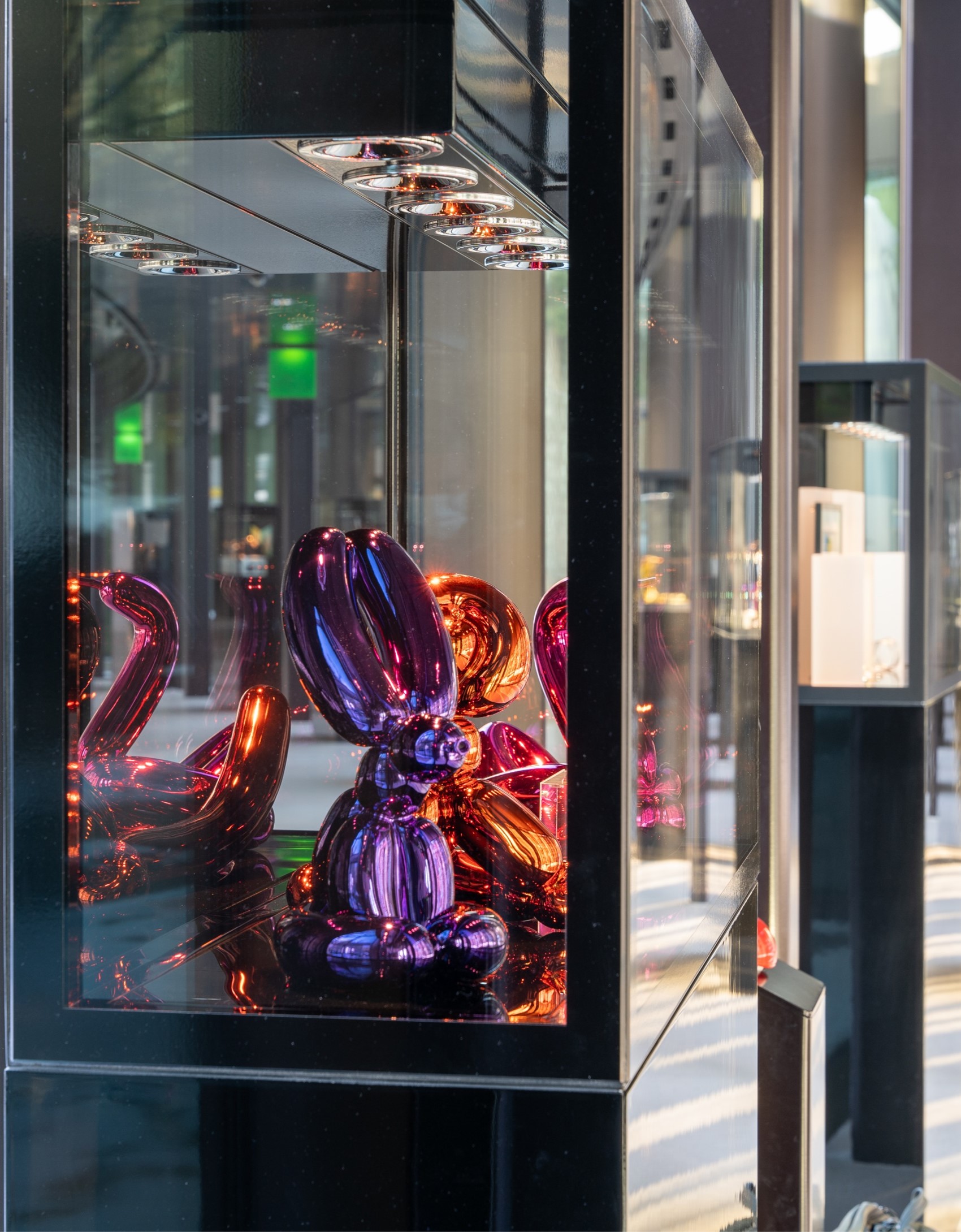 Jeff Koons, the world's most expensive artist, rose to prominence in the mid-1980s as part of a generation of artists who explored the meaning of art in a media-saturated era. Koons turns banal commercial or everyday objects into art icons by using seductive materials, a shift of scale and a contextual displacement.
His highly acclaimed Celebration series, started in the early 1990s, evoking with its large-scale motifs of balloon animals. The iconic forms of the balloon animals – dog, swan, rabbit and monkey – have been blown up to gigantic sculptures of steel, covered with a transparent chromatic coating. This finish gives the massive artworks a fragile and light appearance. Using the recognizable form of a balloon twisted into the shape of an animal, Koons has frozen a moment in time, exaggerating both scale and material.

"One of the things that I'm most proud of is making work that lets viewers not feel intimidated by art, but feel that they can emotionally participate in it through their senses and their intellect and be fully engaged."
— Jeff Koons
For the Balloon Animals Collectors Set, Koons has partnered with the high-end French porcelain manufacture Bernardaud engineering his famous balloon animals. These are a collection of shapes, each segment alone does not look like part of an animal's anatomy — in fact Koons often references human sexual anatomy.
Working with seductive materials, such as the high chromium stainless steel of his Balloon Animals sculptures, Koons turns banal objects into high art icons. His paintings and sculptures borrow widely from art-historical techniques and styles; although often seen as ironic or tongue-in-cheek, Koons insists his practice is earnest and optimistic.